Main House
Breakfast from Fridays to Sundays is served to guests in the refined atmosphere of the Main Manor House. Our massage room is also located in the Main Manor House. Please note that other parts of the Main Manor House are only available for special events with a prior booking.
For weddings and other special private events, the Main Manor House offers four additional exclusive suites situated on the 2nd and the 3rd floors. These can currently only be booked if the entire estate is booked in connection with a wedding or other special private event.

TWO-LEVEL APARTMENTS (Only available if entire estate booked)
Two luxurious two-level apartments are located on the upper floors of the left side of the manor house. Each apartment covers 80 square meters and provides guests with an especially relaxing atmosphere. Both apartments have oak flooring and ornate wool carpets. The first-floor living spaces feature comfortable couches upholstered in natural Thai silk and a cast-iron stove for a rustic touch. Light-colored pine steps lead up to the white bedroom, which is furnished with antique chests and wardrobes. The wooden framework and beams of the house form part of the décor and the special lighting create a pleasant atmosphere.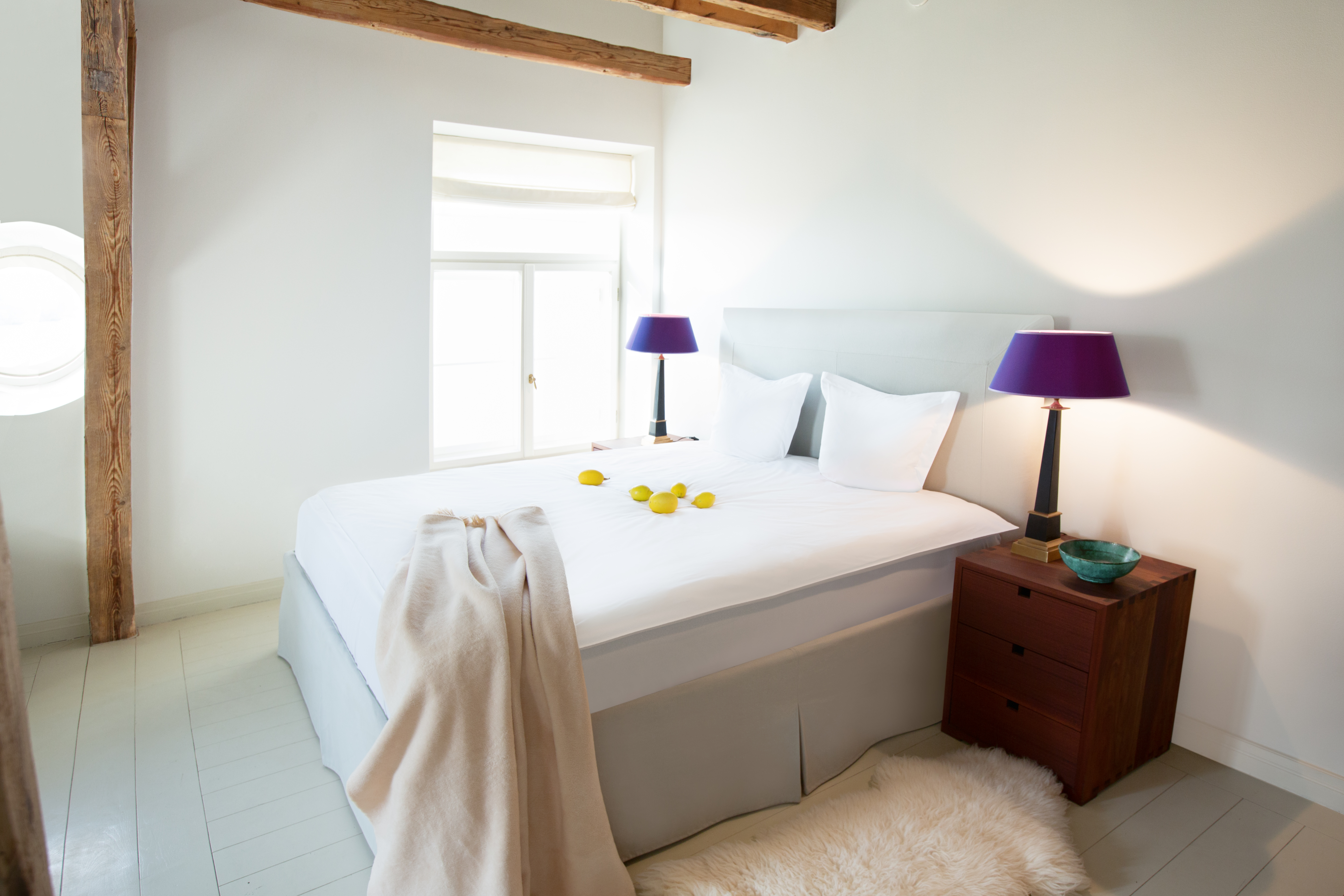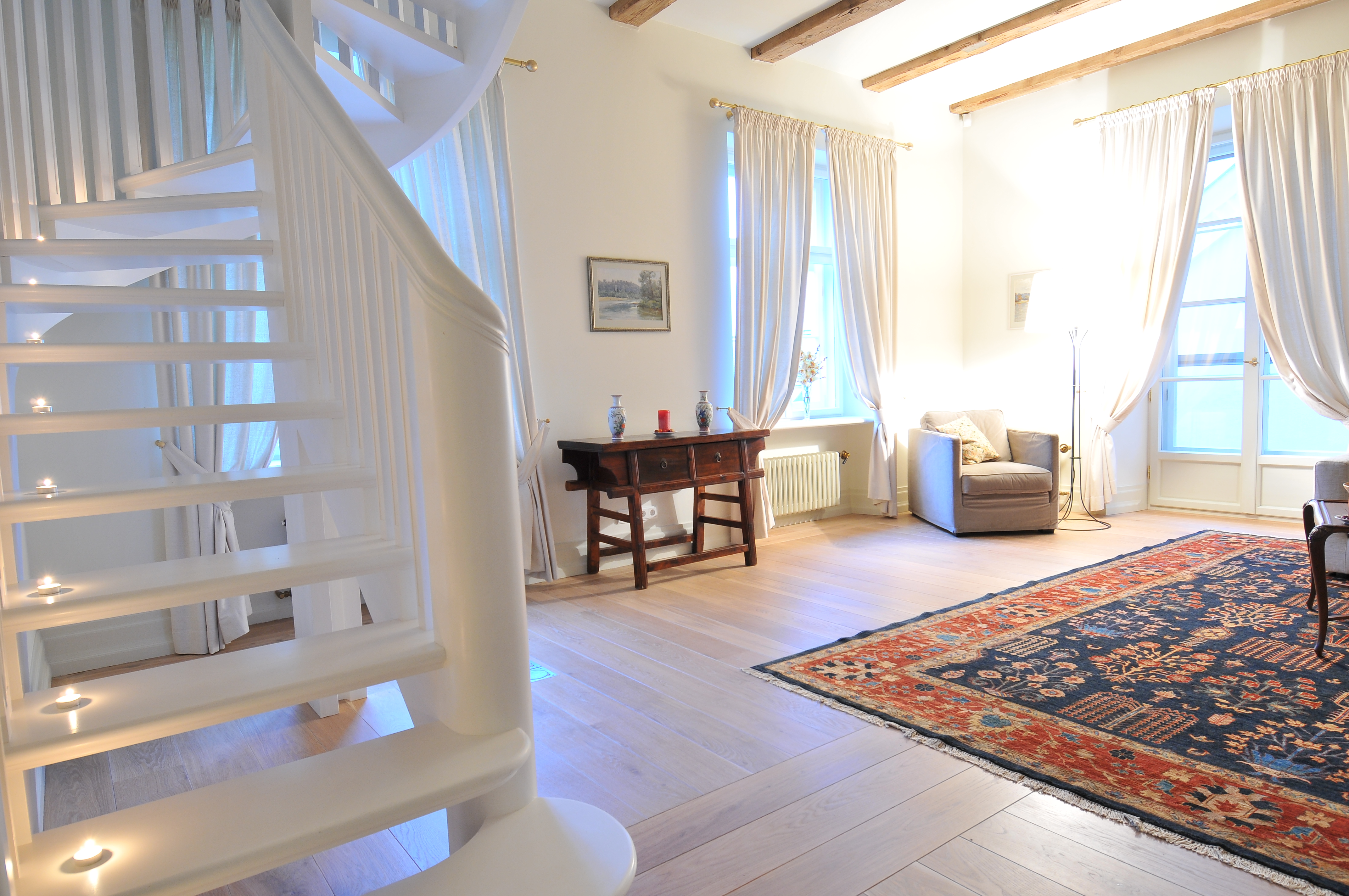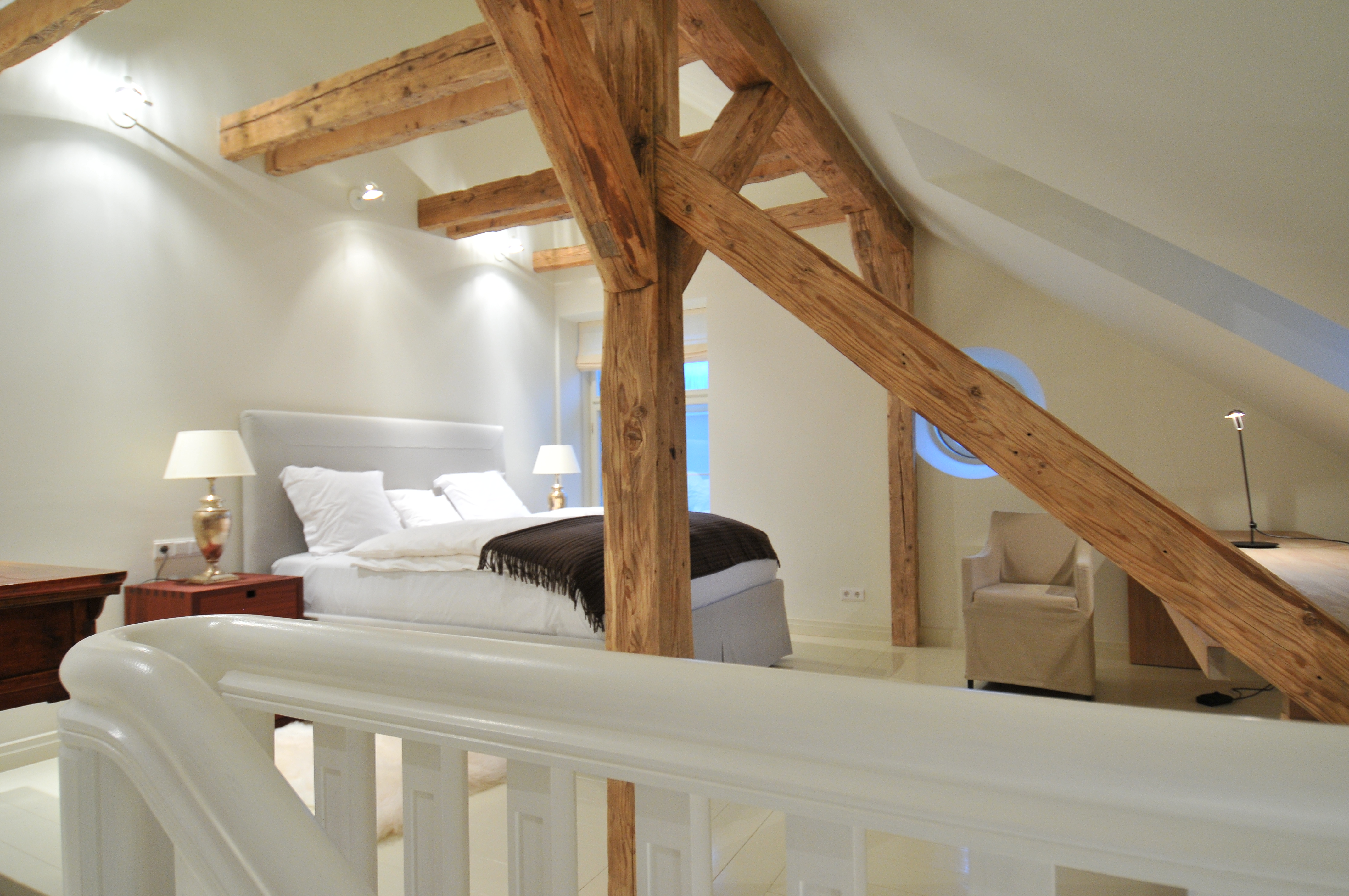 ROMANTIC SUITE (Only available if entire estate booked)
Two elegant and comfortable mansard Apartments on the 3rd floor (each 62 square meters) are completed with wide bedroom, cozy Orizzonti bed and ceiling windows for a romantic view on the starlit sky.